Private lessons are available online or at the studio. 
'Play in a Band' Classes are offered at the studio only. 
Studio Location:
 3513 Quilter Court, Burlington ON. Near Upper Middle Road and Walkers Line 
Availability
The time slots in blue are open for private lessons, in person at the studio location or online.
The 'Play in a Band' slots are open for band classes in person only.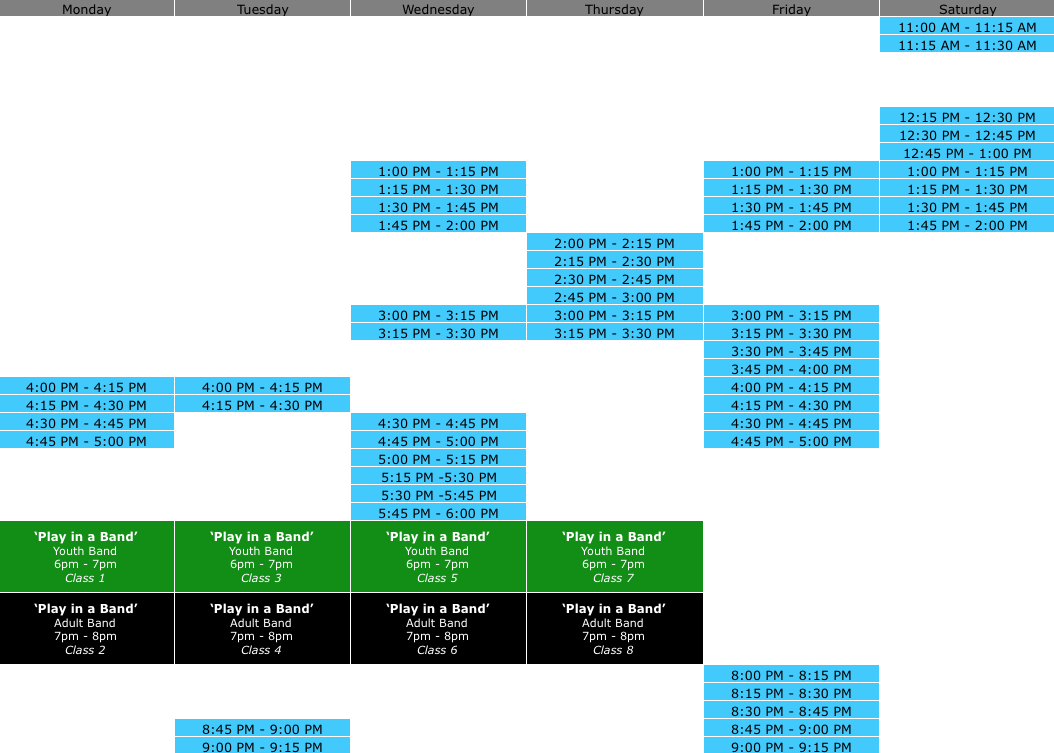 Pricing
Private Lessons
15min (online only) - $10
30min - $23
45min - $32
1hr - $40 
'Play in a Band' Classes
Current term: September - December, 2021
Regular Price - $25/1hr weekly class 
Group Discount - $22/1hr weekly class
Juan Arce private students' discount - $20/1hr weekly class